Learning Resource Centre (LRC)
The LRC is a welcoming and supported place for students to complete their homework, study, revise and borrow and read books. There are 33 computers and several workstations for students to access before and after school, and during break times. Year 11 students can also access the adjoining classroom which has a further 31 computers.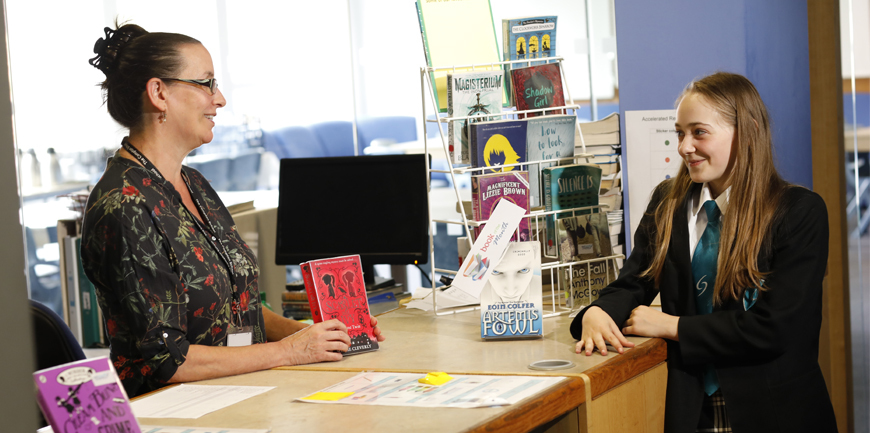 There is a wide range of fiction and non-fiction books available to borrow, the vast majority of which have been validated by the national Accelerated Reader programme which assigns reading levels to individual books. The LRC books are colour coded according to these levels to help students choose extensive reading material that will maximise their literacy experience and encourage them to read widely. There is also a range of reference books and GCSE study guides, and numerous literacy-based competitions and challenges throughout the year.
The glass-fronted conference room, also situated in the LRC, is another large space where students can study quietly. This room is also home to our popular chess drop-in sessions which are held at lunchtimes providing it is not in use for staff training.There is also a stationery shop in the LRC where students can buy equipment including pens, pencil cases, calculators and USBs at very affordable prices.
Please check our opening times below
Opening Times
Monday – Thursday
8.00 – 8.30am
9:25 – 10:35am
11.45 – 1.10pm
2.45 – 4.30pm
Friday
Closes at 4:00pm