Subjects and Admissions Criteria
Students must have a minimum point score of 5.5 or above for their best 8 GCSE subjects.
Please use the following when calculating average point score

BTEC subjects (Distinction star= 8, Distinction=7, Merit=5.5, Pass=4)

Students must have at least a GCSE grade 5 or above in Maths and English
In addition, many subjects will have a further admission requirement of a grade 6 or higher in the subject. Some subjects have additional entry criteria; these are listed in the table.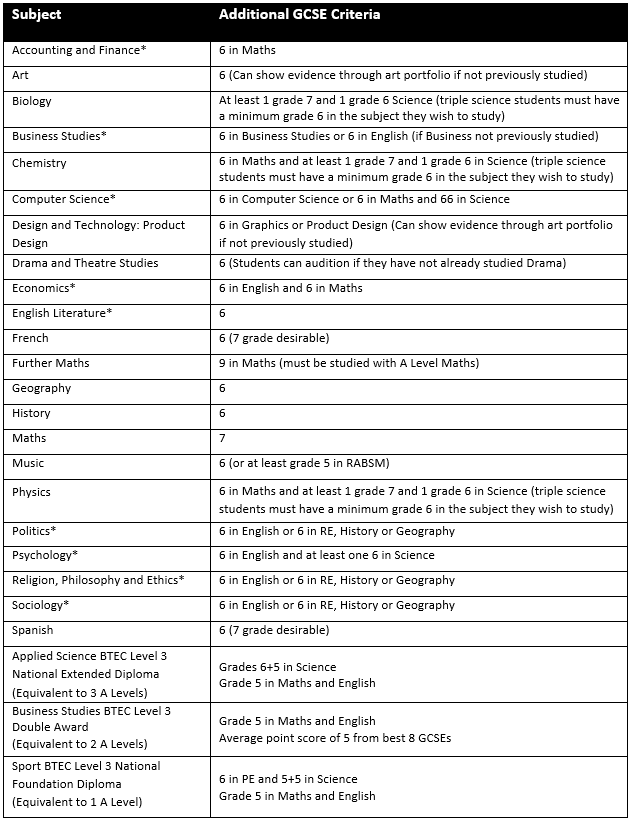 * We will consider each student's application on an individual basis. Students who achieve a high 5 in English or Maths would be considered for entry into the Sixth Form.