Careers and Transition
Welcome to The Compton School's Careers and Transition Page. Here you will find information on the school's Careers Policy and Careers Programme.
Please check the page regularly for updates on what is happening within school for all things careers-related and also see our weekly newsletter for the Compton careers Corner column.
Policies
Please see the documents below for information on the school's Careers Policy, a full outline of the careers programme on offer to our students and information for anyone wishing to contact the school regarding careers opportunities.
Labour market Information
This section of the page provides up-to-date labour market information for our local area. Please click the link below to access it.
https://www.nomisweb.co.uk/reports/lmp/la/1946157261/report.aspx?pc=n12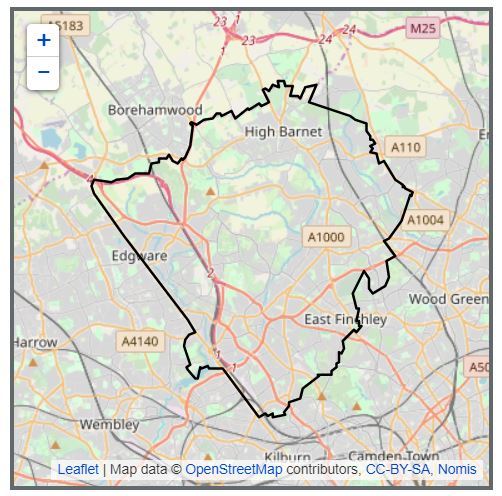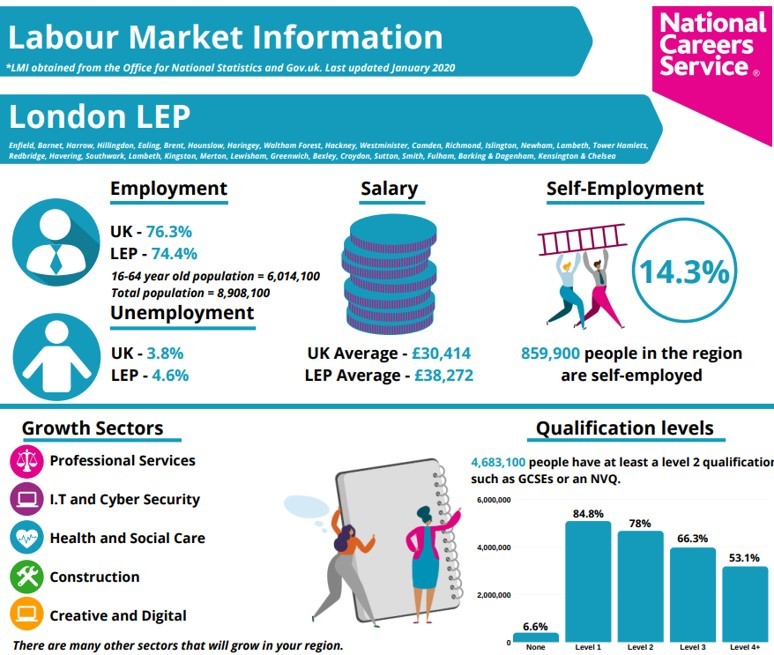 ---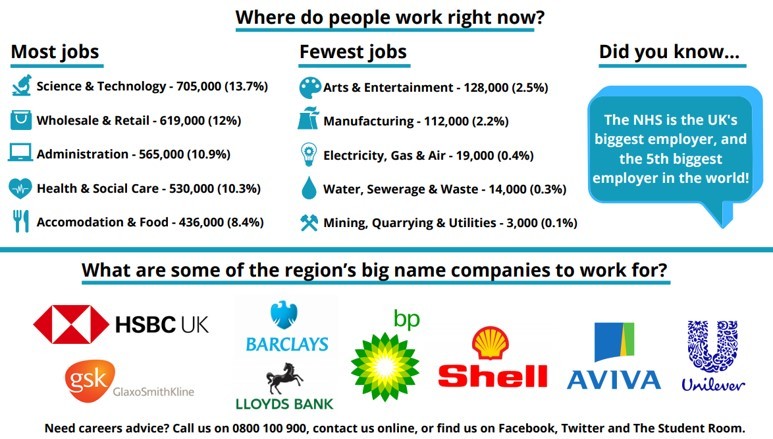 Compton Careers Corner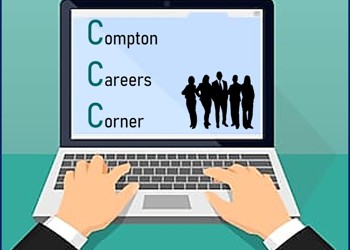 9th March 2020
Spotlight on… Making Choices in Year 9
This week saw the culmination of the Making Choices process for our Year 9 students. On Thursday, 12th March, the school hosted its Making Choices evening where students finalised their Key Stage 4 option choices following a meeting alongside their parents with a member of the Senior Leadership or Year 9 Team.
This evening concluded a series of work undertaken by Year 9 this year which has seen students complete PDT sessions on career routes, the impact of GCSE choices on students' futures, business and industry, and employability skills. It also included a number of assemblies that have provided guidance on selecting the right subjects; parents also had their own information evening in February providing support on how to guide their children through the process.
With the start of Year 10 now less than half a year away, this section of the newsletter will now look at practical tips that our Year 9 students can take on board in order to make a smooth and successful transition into their GCSE studies.
Hit the ground running – the workload will increase significantly in Year 10 so it is important that you focus on your studies from the start. Get to lessons on time, stay on top of your homework and read around your subject content.
Organise yourself – you will be expected to take notes within your lessons on top of lesson resources given to you. Ensure of all your notes and work is filed away tidily and in an organised manner.
Don't be afraid to ask for support if you need it - the workload and complexity will increase so it is advisable to seek help from your teachers when you don't understand something.
Learn your subject-specific and wider vocabulary - you will be introduced to lots of new terms on your GCSE courses so it is important that you continually revisit these during the course in order to develop your understanding of them.​Exam papers will also use new vocabulary so it is important that you practise written answers to develop your knowledge of these.
Take part in extra-curricular activities – whilst you will have lots of work to do during your studies, it is also equally important that you find time to relax and enjoy yourself to reduce stress levels. Check the extra -curricular timetable each term for clubs and groups that you can get involved in.
Whilst these are great tips for students transitioning into Year 10, they are also useful for students of all year groups.
2nd March 2020
On Thursday the Year 10 GCSE girls went to Leyton Sixth Form College and took part in a whole day course called 'Female Learn To Lead'. Brianna, Kyara, Maisy, Diya, Jess, Zara, Asha, Jaina and Jayne all took part in various cognitive and active activities with girls from various different schools. The girls represented the school really well and offered a lot in their answers and their participation.
24th February 2020
On 12th February, six Year 9 students spent the day at Old Spitafields Market selling their products to the public. Since the start of the year the Young Enterprise team have been developing with their product. The company they have created is called SipBamboo and they have sold bamboo straws which come with a cleaner and are in a bag decorated with pandas. On the day, the students worked very well to perfect their customer service skills to get customers interested in the products. Students took it in turns to walk around the market and try to make sales in different locations as well as on the stall. Lots of customers commented on how good the business idea is and also said about how fantastic the products looked! They made a lot of sales on the day and are looking to sell any leftover stock in the coming weeks at school. The whole team worked fantastically well in the weeks leading up to the event and all their hard work really paid off. Congratulations to all students who have been involved in Young Enterprise so far this year!
7th February 2020
Sixth Form Application Meetings
Last week over 190 students in Year 11 were met by a senior member of staff to discuss their applications to Sixth Form and their subject choices. It was really pleasing to see the high quality of applications and the excellent grades students are currently achieving, as a results of lots of herd work. We will be writing to all students and parents over the next week with more details about entry into Sixth Form.
All further communication will be via email so please could both students and parents ensure that the email address sixthform@thecompton.org.uk is saved into your contacts so that it goes into your inbox and not your junk emails.
Year 13 Exam Strategy Conference- Thursday, 13th February 1.10pm
Next Thursday all Year 13 will be off timetable to take part in the Exam Strategy Conference. The conference will take part in the hall and cover a range of topics to support students to kick start their revision and preparation for their summer exams. As part of the afternoon, students will receive their exam timetables and a booklet to help plan their revision. The session is compulsory for all Year 13 students. Parents can support by ensuring their child attends this even if they are on home study on Thursday afternoon. It would also be helpful to go through the resources with your child after the session to support good revision habits over the February half term. Many thanks, Sixth Form Team
24th January 2020
The focus on careers this year continues to build momentum. We have a new careers page on the school's website. ​Here you will find lots of information regarding the careers provision at The Compton School. You will also find information on the labour market for our local area and information on what to do if you would like to provide any careers information for our students. We also welcome contact from any business or organisation that can provide work experience of careers talks for our students. Guidance on how to contact the school can be found on the web page.
Year 9 students are now in the middle of the process of selecting their Key Stage 4 subjects for next year. They received an assembly last week which explored potential career routes and things to consider before selecting their options and will receive their 'Making Choices' booklets this week which include detailed information on each of the subjects that can be studied next year. The year 9 Parent Information Evening is next week on Tuesday 28th January. if you haven't already signed up, you can do so by visiting the Parent's Evening Booking System on the website.
17th January 2020
Students from the school have come together for a new enterprise competition. Four Year 9 and four Year 12 students, with the support of Ms Histed, Ms Kubilay and Mr Crump, are raising money for Haven House and London Children's Hospice through a Business Enterprise Project sponsored by Galliard Homes. This is an exciting opportunity for our selected students to use and develop their business enterprise skills to make as much money as they can for the children's charity by implementing and executing their fundraising and business ideas. Students will be meeting on a weekly basis after school to plan and organise their strategies and events. Galliard Homes have given our team £50 capital to start their enterprise project with the goal of raising £1500 before 1st April 2020. The team will be holding various events over the next three months. The events and schemes taking place over the next few weeks are a 'Sixth Form Inter-form Football Tournament', 'Guess the Number of Sweets in the Jar' and a 'Smoothie Sale'. If you would like to make a donation to this wonderful cause, please follow the link below:​
https://www.havenhouse.org.uk/fundraisers/the-compton-school-secondary-school-fundraising-page
10th January 2020
Looking ahead, there's a lot of careers related activities taking place in the New Year. Year 9 students will begin the process of selecting their GCSE options with the Making Choices Parent's Information Evening on the 28th January. The school will be taking part in a new enterprise initiative next year. A team of eight students from Years 9 and 12 will be looking to use their business skills to raise as much money as possible for Haven House Hospice. Year 10 students will explore personal finance and budgeting within their pastoral curriculum. Year 13 students have their final UCAS deadline on Wednesday 15th January 2020.
Year 9 Making Choices
Please see the download link at the bottom of the page for the Year 9 Making Choices booklet. Here you will find lots of useful information regarding selecting options for Key Stage 4 as well as detailed information on each of the subjects offered.
The Year 9 Parent Information Evening is on Tuesday 28th January. If you haven't done so already, please confirm your attendance using the parent booking system on our website.
There is another key date for your diary on Thursday 12th March. This is the Year 9 Making Choices Evening where each student and their parents will meet with a senior member of staff or a member of the Year 9 team to finalise their choices and hand their completed subject forms in.
Year 11 Careers Bridging Work
Dear Year 11,
I hope you are all well. We appreciate that this is an unusual time for you all, but in order to help you prepare for your futures and life after GCSEs, the school will be providing you with a series of tasks as part of your bridging work - or to bridge the gap between Key Stage 4 and Key Stage 5.
The first part of your bridging work will focus on a series of careers-related activities in order to prepare you for life after Key Stage 4 and ready you for the transition into Key Stage 5.
There are 5 activities we would like you to complete, designed to enhance your employability skills, help you read around the subjects you are looking to study at Key Stage 5, enhance your interest of subjects you have already studied or those that already interest you and to look ahead at the types of career pathways you are looking at going into.
They can all be found on the attached booklet (thw download link below), but will require you to:
Write an up-to-date CV
Complete a personality profile questionnaire
Complete career pathways research
Complete a series of MOOCS (massive online open courses)
Research a series of topics that will be relevant to you once you begin Key Stage 5
In order to complete this work, you will be required to log into Unifrog.
In order to further support you with this work, I have created a webpage which can be found by going to the link below, which includes a series of 'talk-through' videos where I explain how to complete each part of the careers bridging work and how to log into Unifrog:
https://tcscareers.weebly.com/
Thank you and stay safe
Mr Crump
Advice to Year 11 students not staying at The Compton School
Please find guidance below for our Year 11 students planning to study vocational courses or similar at local colleges.
Speak to a Careers Adviser
For students in Year 11 and 13, there are some big decisions ahead of you. Whether you are planning on going to university, starting an apprenticeship, joining our sixth form or a college or going into the word of full-time employment, you will have lots of questions.
Alternatively, you may be a student in Year 10 or 12, or even in Key Stage 3 thinking ahead about your future and the particular career pathway you would like to take.
The link below is to the National Careers Service Contact Centre. Here you will be able to chat online with a careers adviser regarding any questions that you may have. You can also speak to a careers adviser on the phone by calling 0800 100 900.
Contact us | National Careers Service