Y6-Y7 Transition 2020-2021
Please follow this link to complete your Online Admissions Form. It is very important you complete this ASAP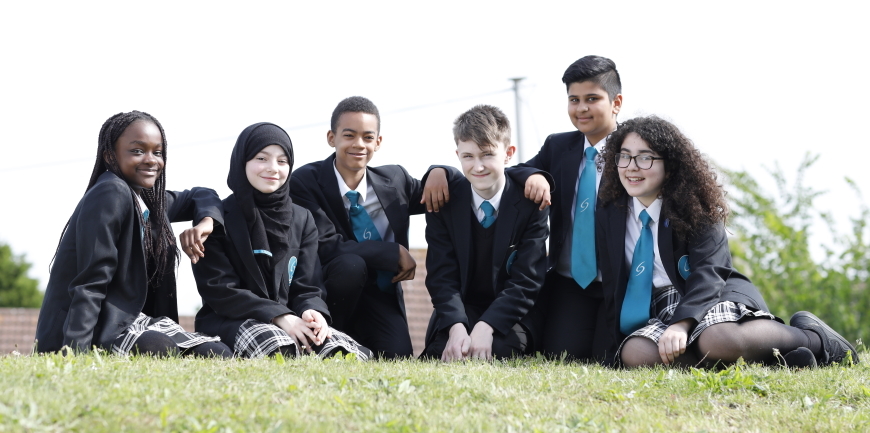 Please see the documents below for all of the The Compton School admissions requirements. These forms were also posted to you in hard copy. This information will allow you to complete the online admission form and consent sections to confirm your childs place at The Compton School. As explained in the letter sent to you, a member of the Senior Leadership Team will also call you to discuss this information further.
UPDATE:
See photos below of the current work our Year 7 students are doing at the moment.
Messages from your future Form Tutor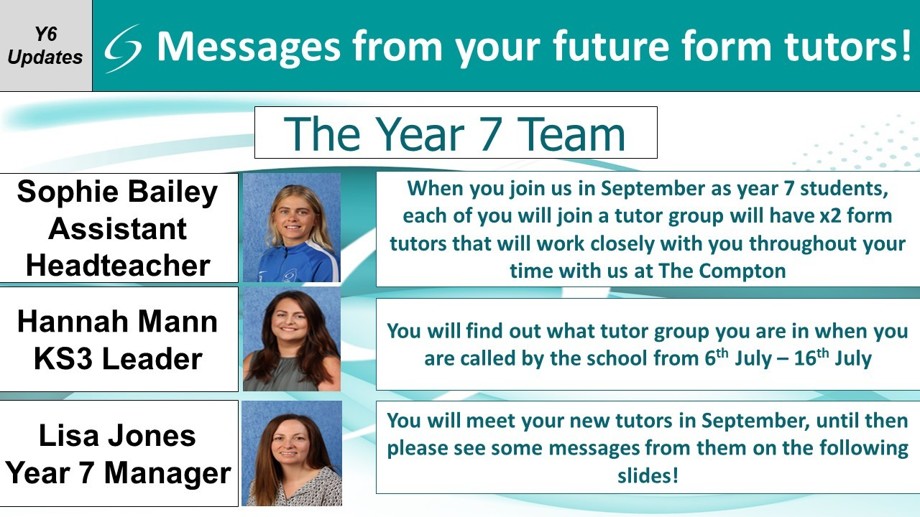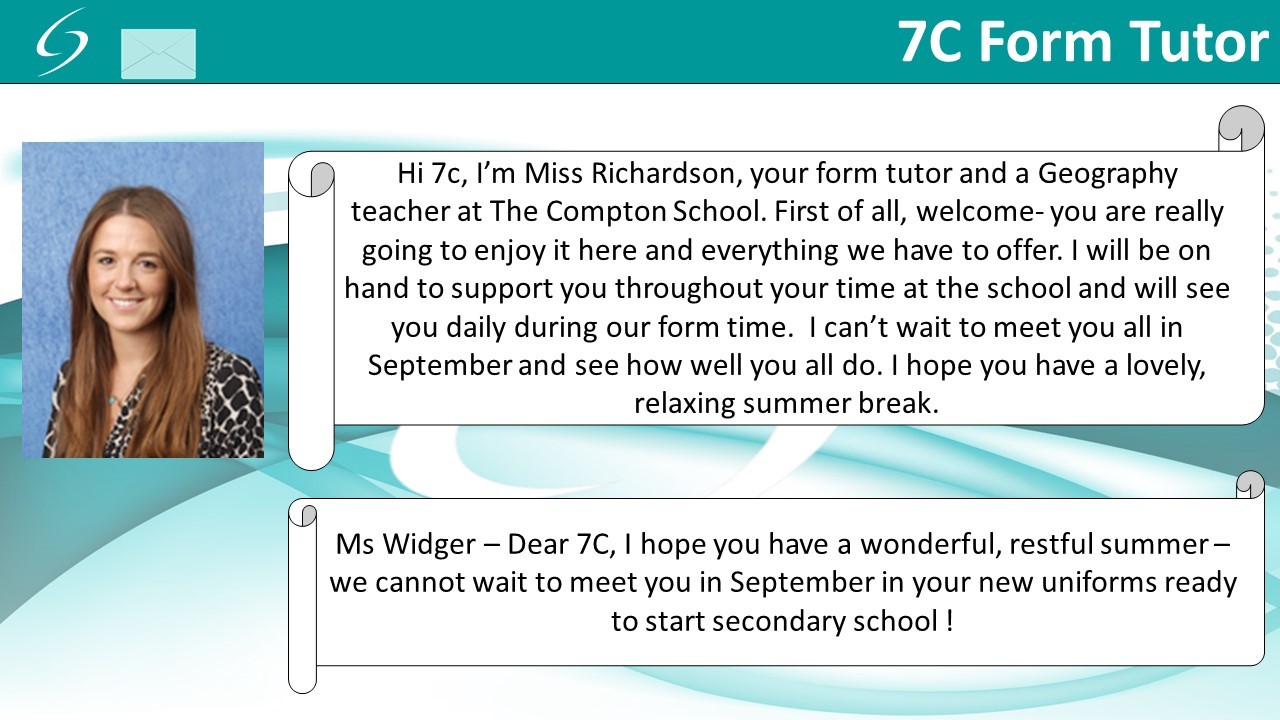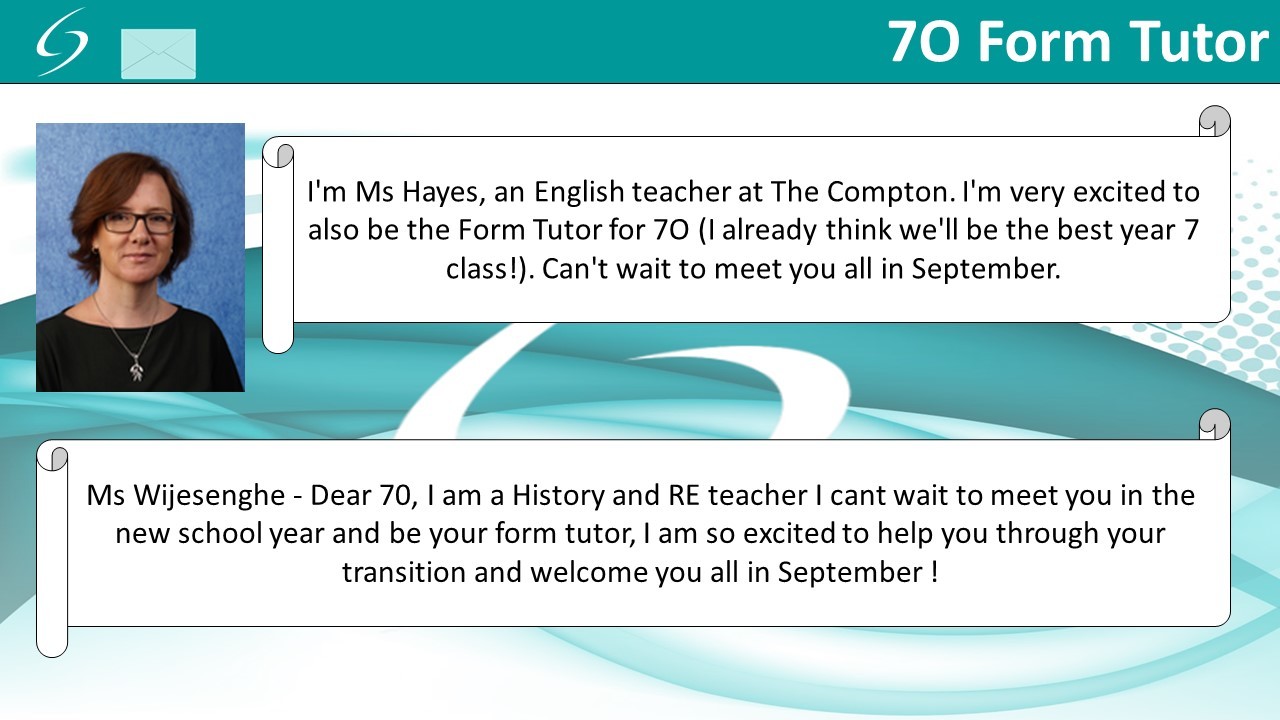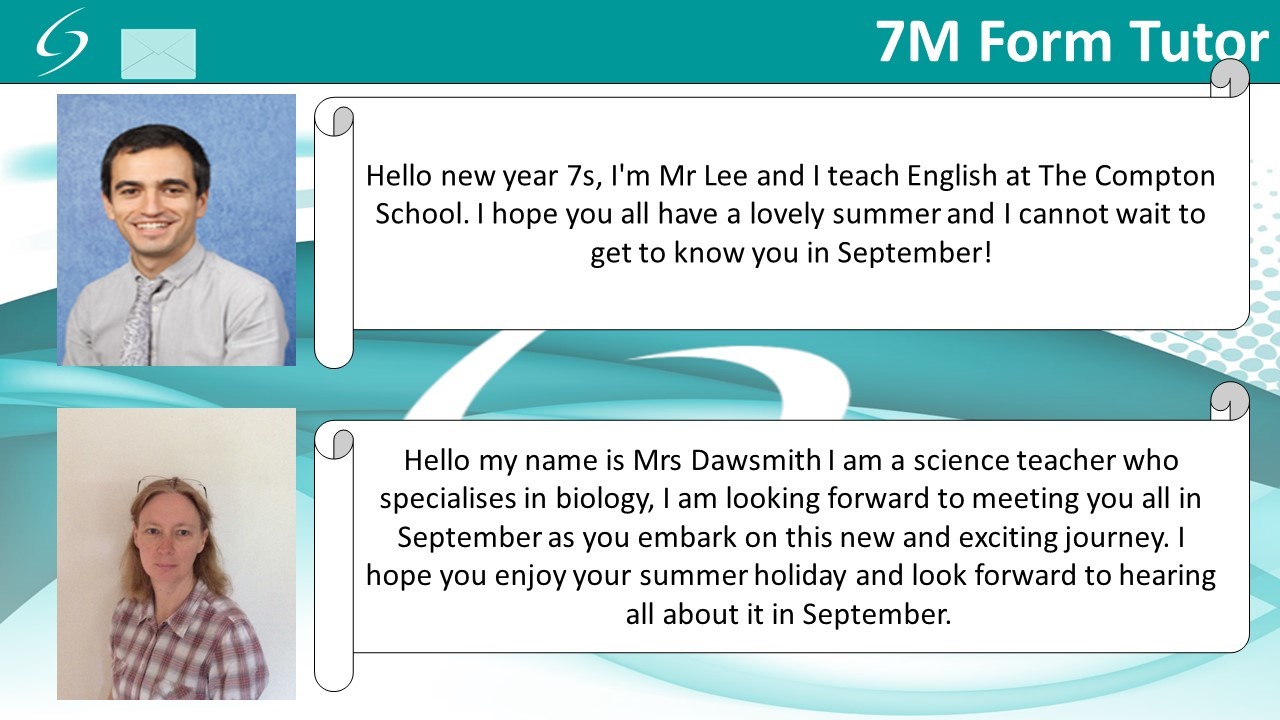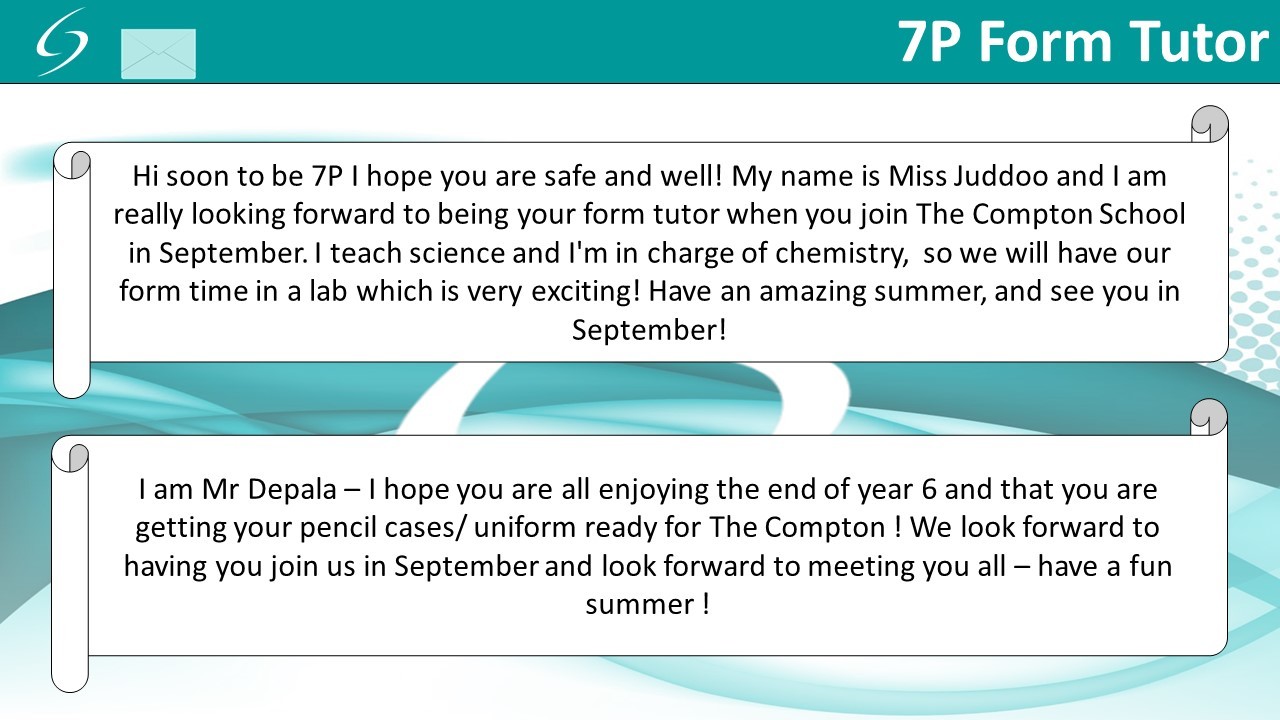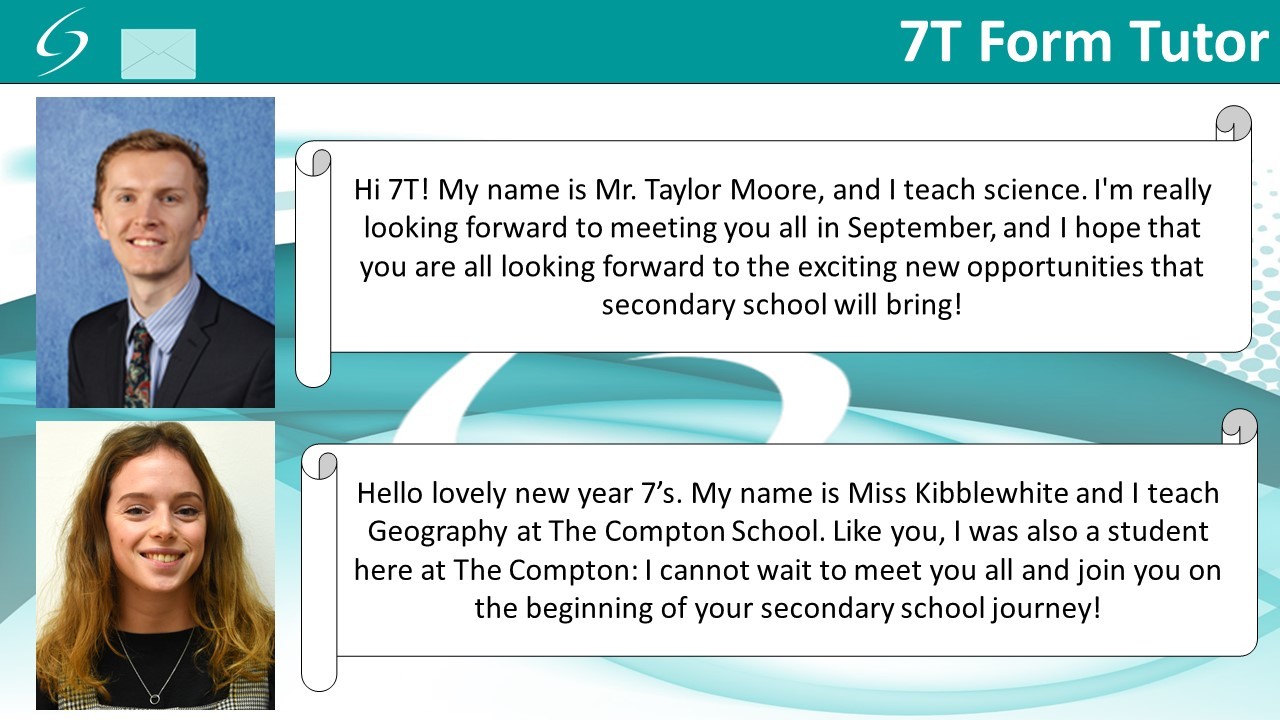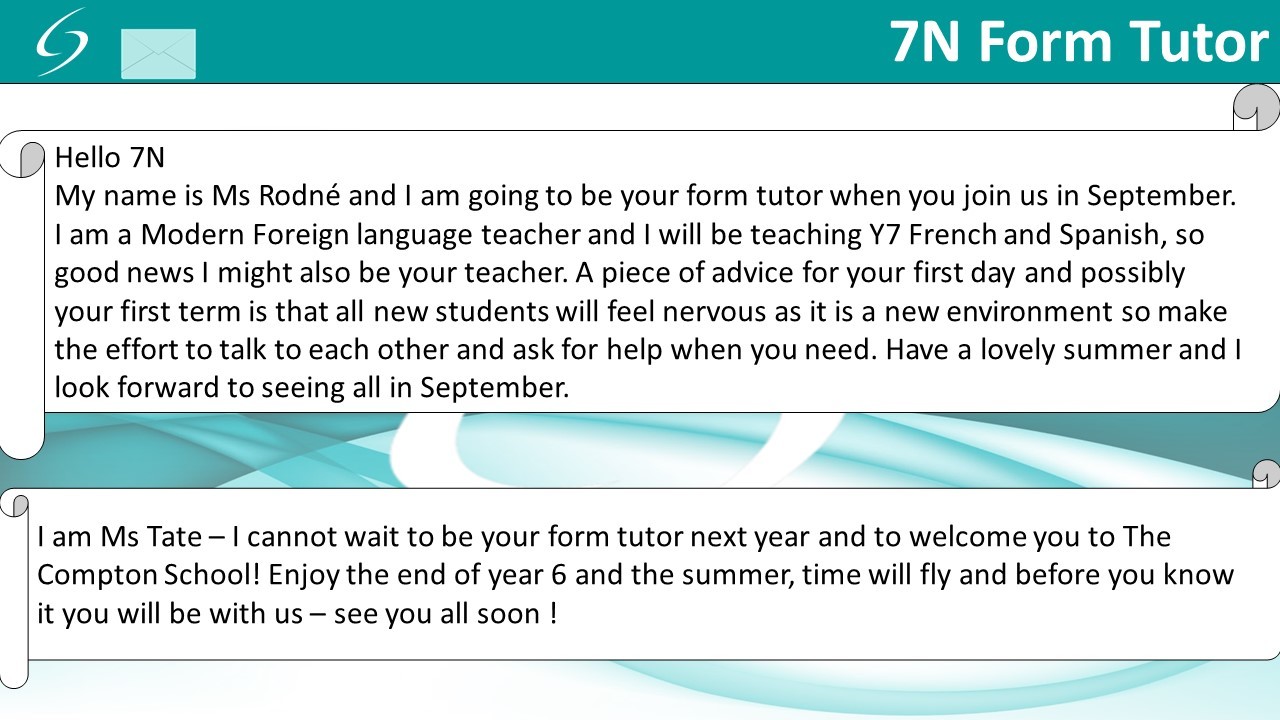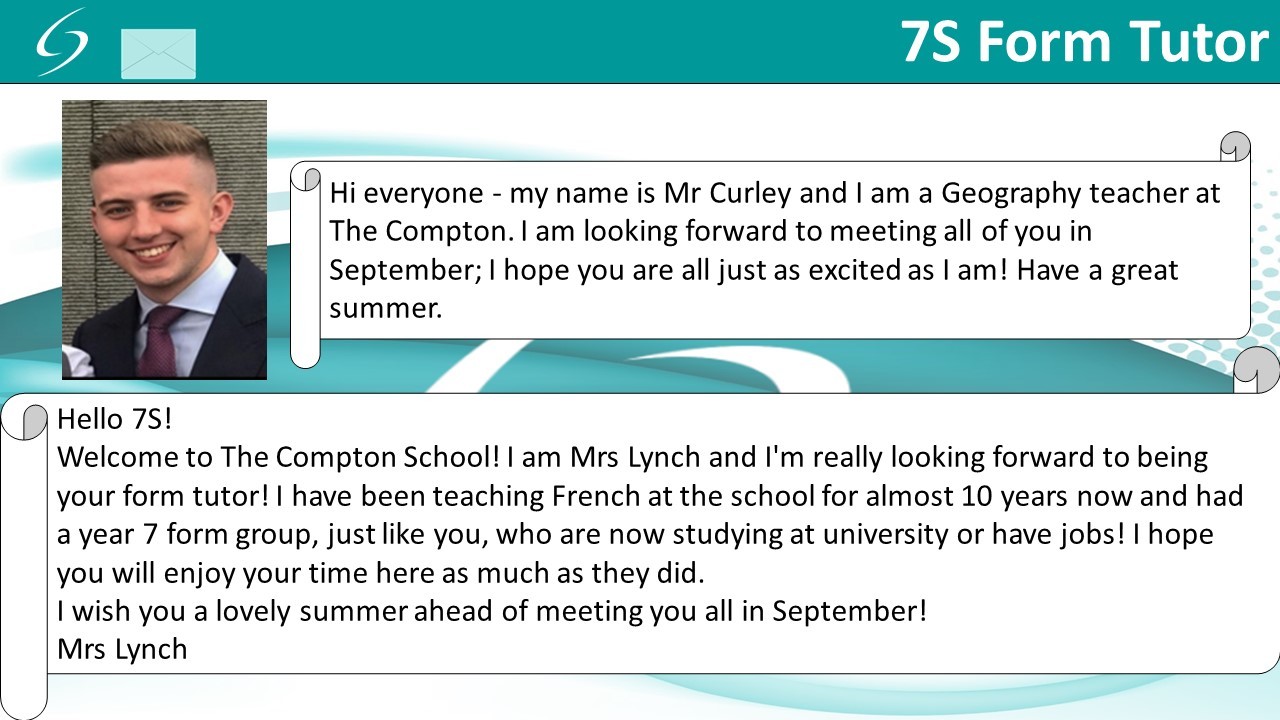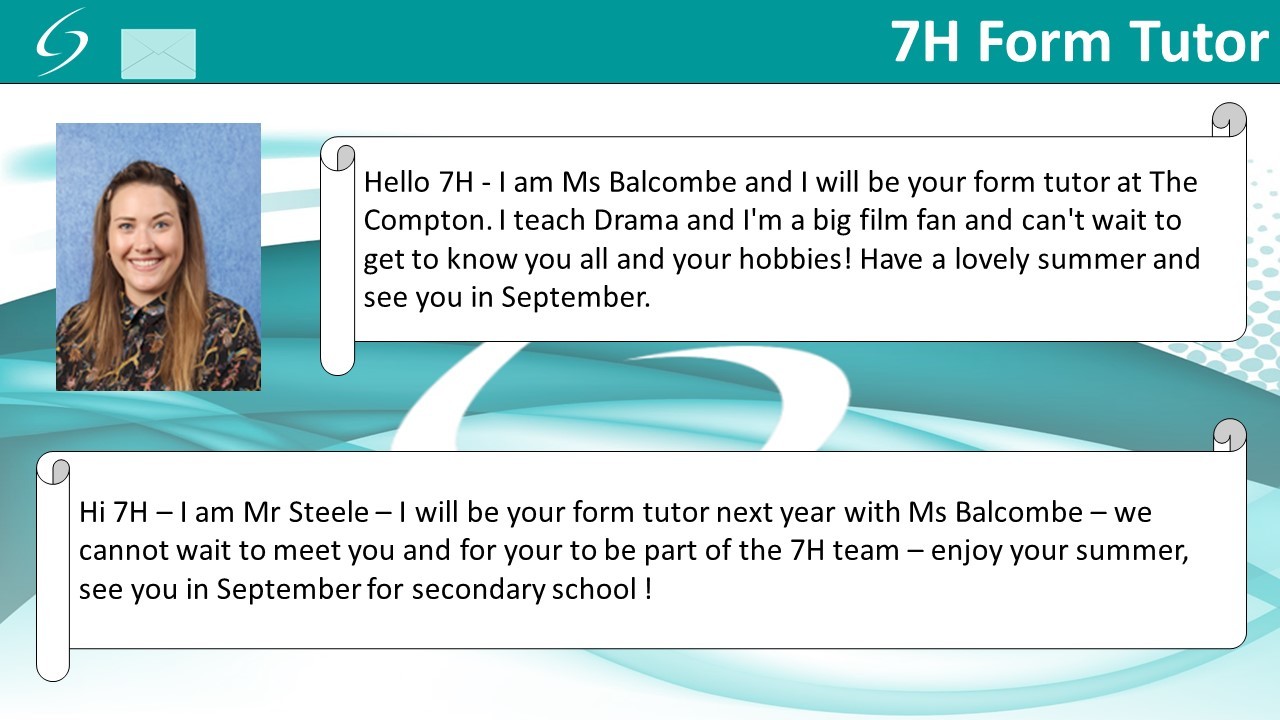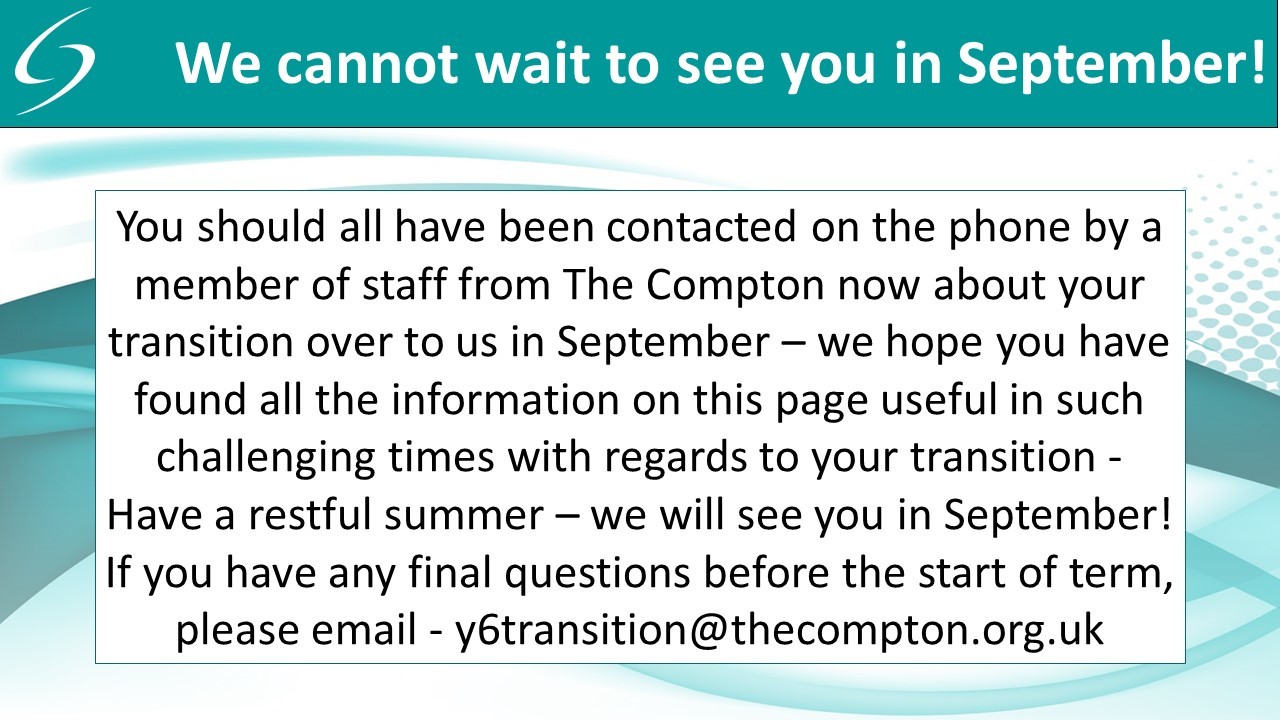 Messages to Year 6 from Year 7 Students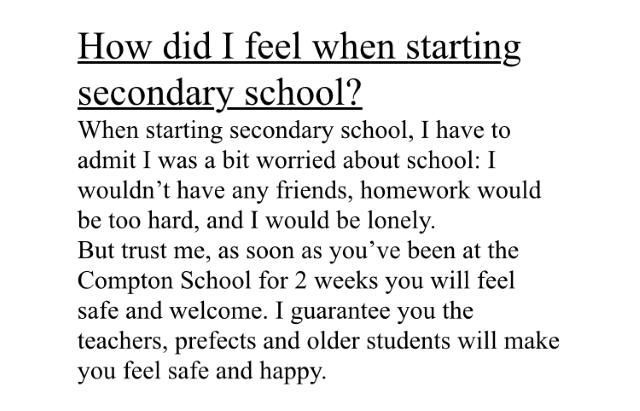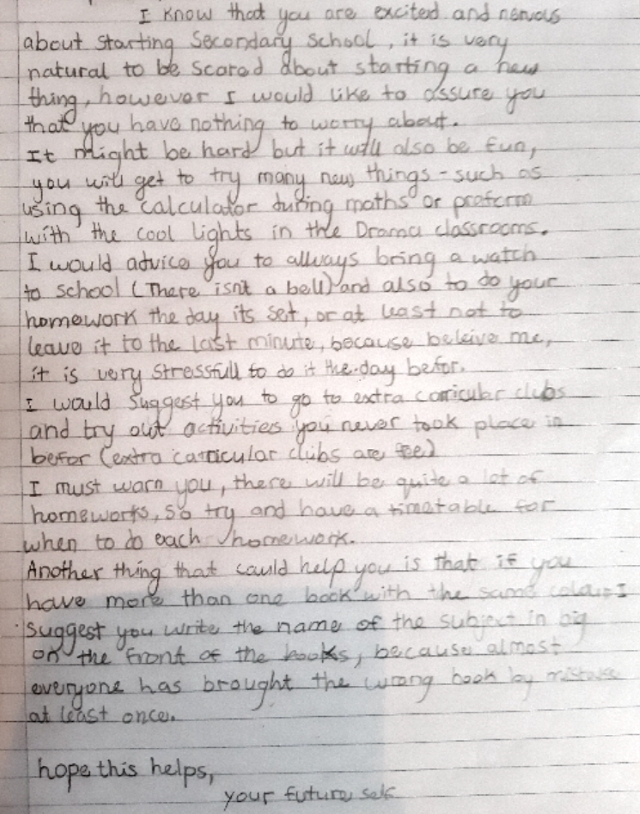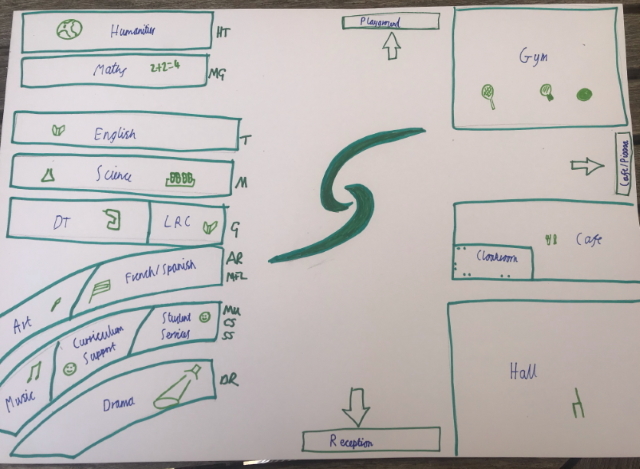 Credit: Max in 7M
Instrumental and Vocal Tuition
In the current climate we have had to make changes to how we would normally offer externally provided music lessons for your child. We have recently received information from BEAT (Barnet Education Arts Trust, the provider of The Compton's visiting music teachers) stating that parents can now book online instrumental and vocal lessons directly through them, using the following web page, which also contains lots of useful information about lessons: https://beatrust.org.uk/enrol/online-lessons/

BEAT currently expect all lessons in the Autumn Term to be online. There is currently no deadline for booking online lessons beginning in the Autumn Term.