Support for Students
What you should do if you are concerned about your own mental health or that of a peer when in school?
Seek help by talking to a member of staff. All staff are trained to listen and to signpost you to appropriate support. Your form tutors and Year Managers will know you best and generally have the most expertise in this area. We will encourage you to speak to your parents. If there are safeguarding concerns we will follow our normal procedures.
We have a range of support available in school for any students struggling, as listed below:
Form Tutors,Year Managers, Pastoral Leaders, Key Stage Leaders-many of whom are Mental Health First Aid trained-and all based in Student Services- Welfare Officer–Mental Health First Aid trained-based in Student Services. Please refer to MLT Wellbeing Policy for full details
View MLT Student Wellbeing Policy
Wellbeing Summer and Autumn Workshops 2020 for Children and Young People
Links to External Services:

Kooth
Online service offering access to a trained team of counsellors – https://www.kooth.com/
Free, safe and completely anonymous online support for young people
Monday - Friday 12pm - 10pm
Saturday - Sunday 6pm - 10pm
Hear what other users are saying about their experience with Kooth by clicking on the links below.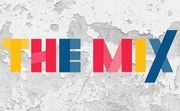 The Mix
Support for Under 25s on your phone – https://www.themix.org.uk/
"The Mix is the UK's leading support service for young people. We are here to help you take on any challenge you're facing - from mental health to money, from homelessness to finding a job, from break-ups to drugs. Talk to us via online, social or our free, confidential helpline."
Phone number: 0808 808 4994

Youth Access
Hub for lots of support companies - http://www.youthaccess.org.uk/services/find-your-local-service?loc=barnet
"Youth Access is the national membership organisation for young people's information, advice and counselling services(YIACS). Our projects and activities ensure that links are fostered and sustained between the different sectors impacting on our members' work with young people."

Young Minds
Helpline offering support to young people in emergencies - https://youngminds.org.uk/
Text the YoungMinds Crisis Messenger, for free 24/7 support across the UK if you are experiencing a mental health crisis.
If you need urgent help text YM to 85258
All texts are answered by trained volunteers, with support from experienced clinical supervisors
Texts are free from EE, O2, Vodafone, 3, Virgin Mobile, BT Mobile, GiffGaff, Tesco Mobile and Telecom Plus.

Anna Freud
Support and advice for young people, parents and carers. Anna Freud's website has lots of different resources for students to access - https://www.annafreud.org/coronavirus/
"Our vision is a world where children and families are supported effectively to build on their strengths and to achieve their goals in life."
Barnardo's 'See, Hear, Respond' service
See, Hear, Respond is a service provided across England by Barnardo's and other national and local community-based organisations in response to the coronavirus (COVID-19) outbreak.
See, Hear, Respond, provides support to children, young people and their families who aren't currently seeing a social worker or other agency, and who are struggling to cope with the emotional impacts of coronavirus (COVID-19). See, Hear, Respond will support from pre-birth up to 18 years of age and those with special educational needs under the age of 25.
See, Hear, Respond will contact every referral made, so no child is missed. Help is available in one or more of four ways:
· an online hub of support and information
· online counselling and therapy
· face-to-face support for those most affected and at risk of some of today's most pertinent issues, such as criminal exploitation, and
· helping children and young people reintegrate back into school
You can access via the 'See, Hear, Respond' service self-referral webpage or Freephone 0800 151 7015.
Emotional Health and Wellbeing